Teamwork for ages
Founded in 1990 by Eric Haus and Steffen Gross, we know the markets in which we operate for our clients. We have done so for over 30 years. That's why many of our customers have trusted us for a long time and benefit greatly from this experience.
We are curious, passionate about innovation and constantly developing. Today, our customer base includes many well-known companies from sectors such as technology, healthcare, retail, banking and insurance.
In addition, we have developed into one of the leading industrial service providers for the smarthome industry.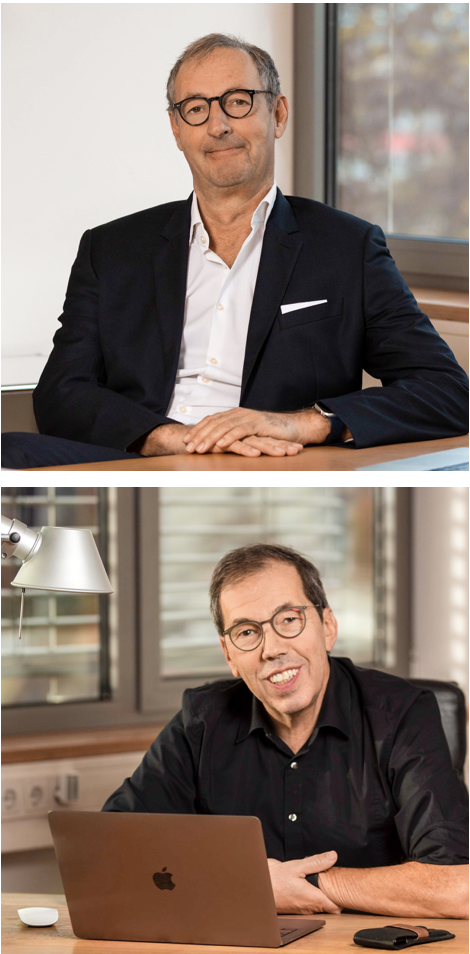 STILL HAVE A LOT TO DO.
Communication and information technology go hand in hand for us. Thanks to our interdisciplinary outlook, we ensure that the internal communication and IT processes in your company function smoothly while your brand gains external recognition. In this way, we find the right solution for every requirement.
Jens Remlinger (Haus & Gross communications) and Sven Werdehausen (Haus & Gross it.services) have witnessed and helped shape the development of Haus & Gross from the very beginning and have been part of the management team for several years.
The second generation has been on board since 2018: Jana Haus is responsible for communication strategy at Haus & Gross communications and has been a member of management since 2022.